A landfill site (also known as a tip, dump, rubbish dump, garbage dump or dumping ground and historically as a midden[1]) is a site for the disposal of waste materials by burial and the oldest form of waste treatment (although the burial part is modern; historically, refuse was just left in piles or thrown into pits). Historically, landfills have been the most common method of organized waste disposal and remain so in many places around the world.
Some landfills are also used for waste management purposes, such as the temporary storage, consolidation and transfer, or processing of waste material (sorting, treatment, or recycling).
A landfill also may refer to ground that has been filled in with rocks instead of waste materials[citation needed], so that it can be used for a specific purpose, such as for building houses. Unless they are stabilized, these areas may experience severe shaking or soil liquefaction of the ground during a large earthquake.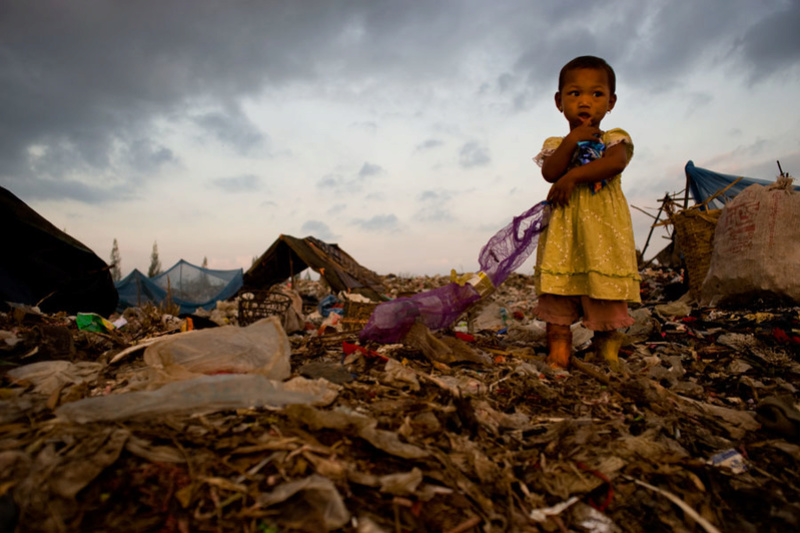 Admin




Posts

: 4


Join date

: 2017-03-22



LANDFILL

Is a site for the disposal of waste materials use by people. A place that you can see plenty of plastics and papers around it. You can see also a little boy who are standing,he is looking for food to eat. A poor boy where they are needed to go in this kind of place to find food. Why are this kind of person are in this kind of place? It is because of being poor and having a financial problem wherein event food they cannot buy. This kind of place also you can see people who are getting plastic bottles and magazines to sell so they will have money for buying something they need.
Admin




Posts

: 4


Join date

: 2017-03-22





Similar topics
---
Permissions in this forum:
You
cannot
reply to topics in this forum